You are looking for pictures and information about the ongoing EOFT?
On this page journalists, content creators, retail partners and community partners can download all EOFT assets.
The EOFT Media Hub is updated on a regular basis. Come by from time to time and check out what's new!
Please note
All content in our press area can only be used in association with the EOFT. Citing the source and the copyright is mandatory. EOFT content can only be used temporarily (as long as the EOFT is on tour). Usage is territorially unrestricted. If you want to license files for any use not connected to EOFT, please contact us directly.
Felix Mederer
Phone: +49 89 38 39 67 12
E-mail: presse@moving-adventures.de
The most inclusive EOFT ever is on its way to cities in your area! This year, the EOFT has taken an important step toward making the tour more accessible for people with hearing or visual impairments. Together with adidas TERREX, we are presenting the EOFT 2022 program barrier-free via the Greta app!
The European Outdoor Film Tour 2022 OPEN AIR
Starting in June 2023 on a big summer tour in the most beautiful open-air cinemas in Germany.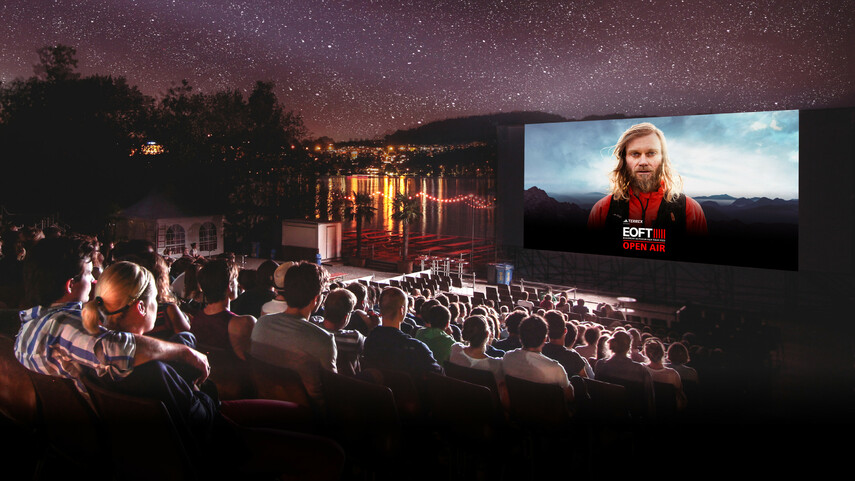 Media-Kit EOFT Open Air for download
EOFT 2022 OPEN AIR-Logo, stage image & poster
EOFT premiere 2022 // 13th October 2022
The best pictures of the premiere of the tour EOFT 2022 for download!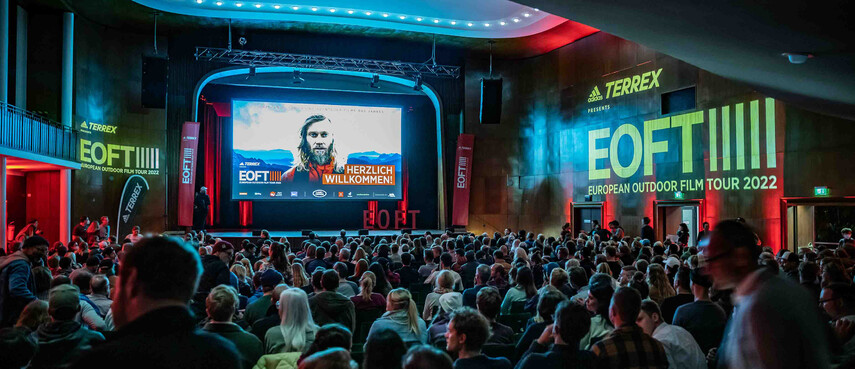 Media-Kit premiere pictures for download
in print quality and web quality
Logo of the EOFT 2022 and official trailer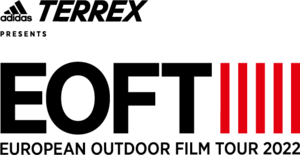 Media-Kit EOFT 2022 logo set for download
JPG, PNG and SVG file formats
The new face of adventure: Timothy Olson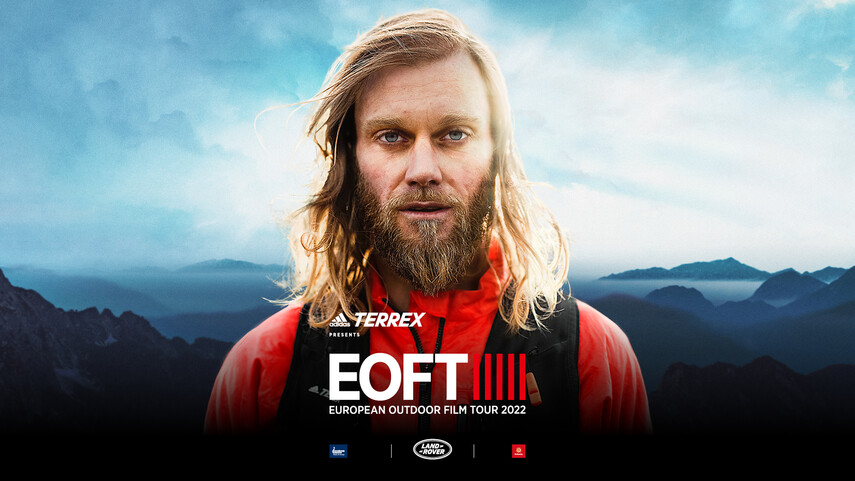 Media-Kit KeyVisual for download
EOFT 2022 KeyVisual in landscape format, portrait format und square format (JPG)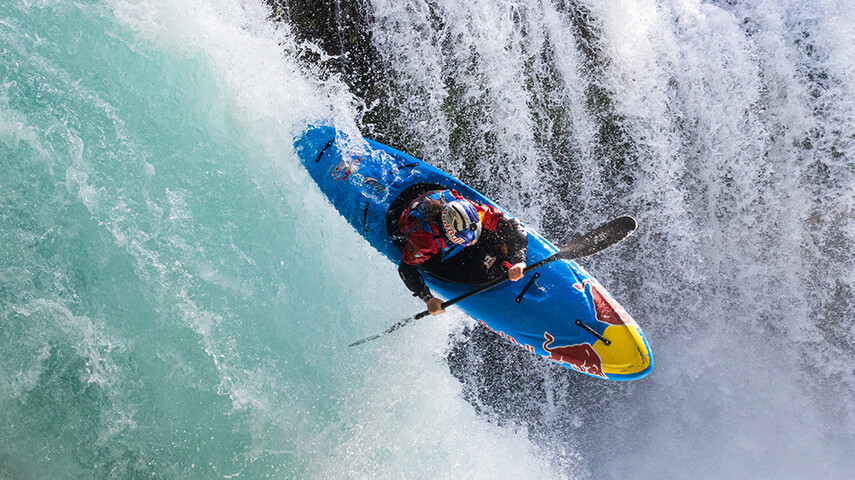 Wild Waters
Film images of Wild Waters for download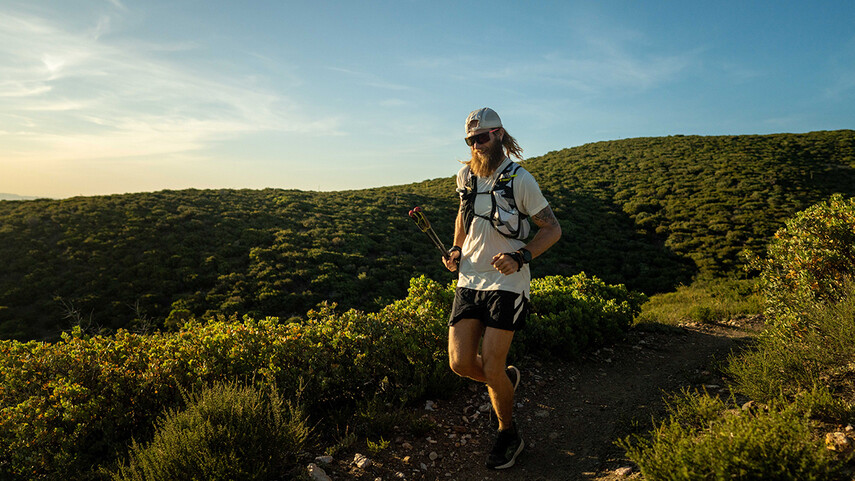 The Mirage
Film images of The Mirage for download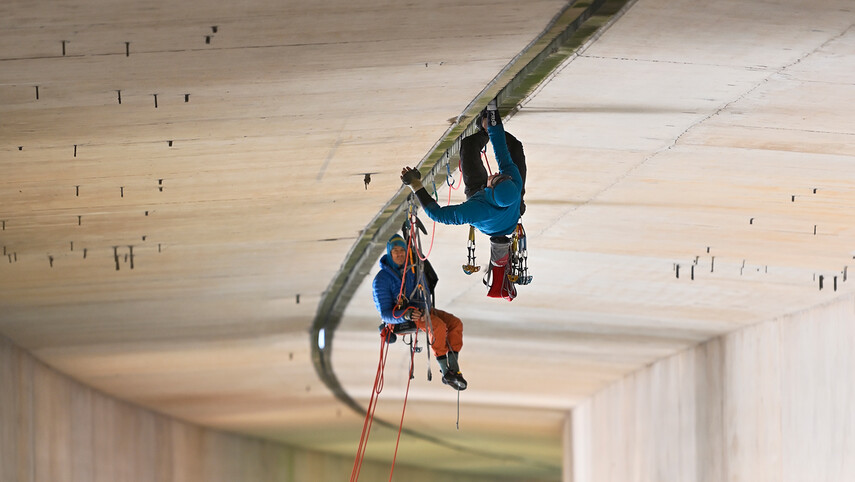 Bridge Boys
Film images of Bridge Boys for download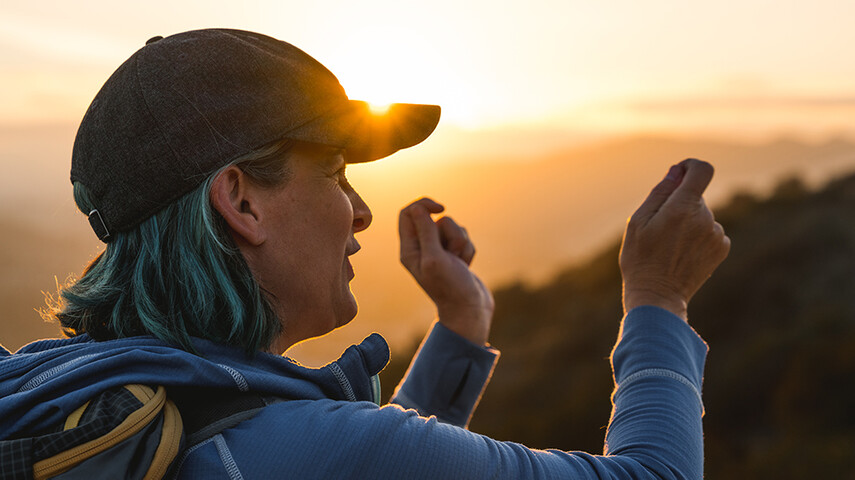 Elevated
Film images of Elevated for download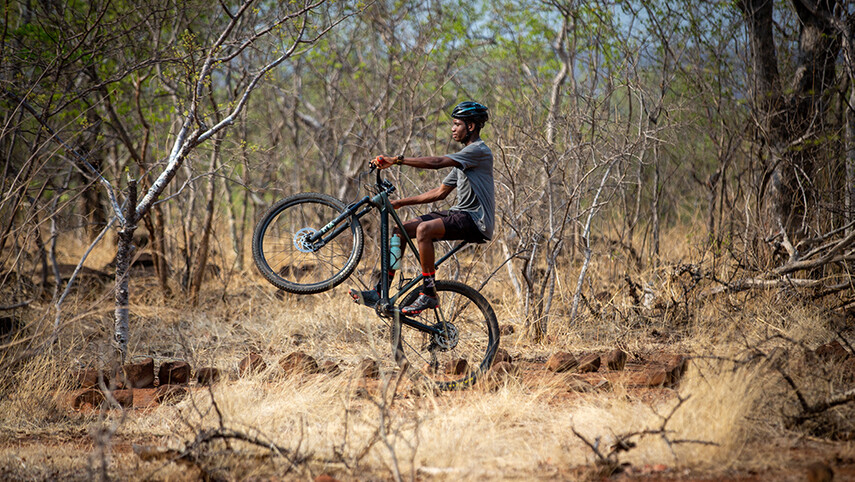 Gift of the Bike
Film images of Gift of the Bike for download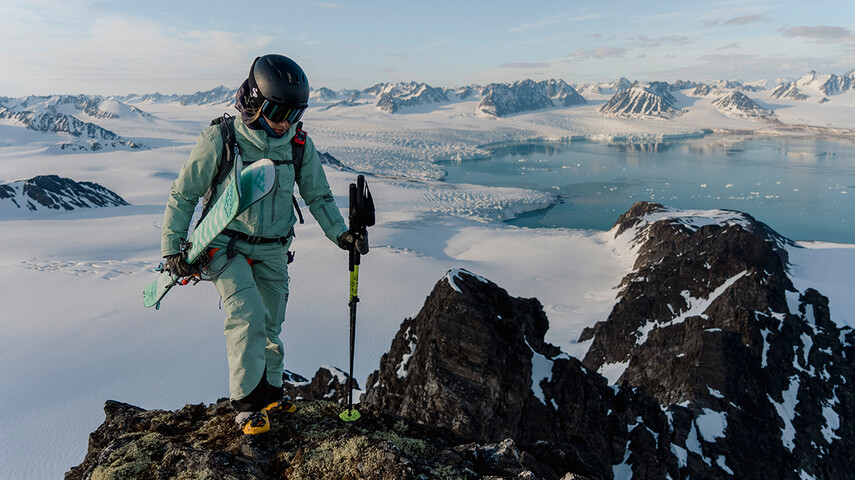 Skisick
Film images of Skisick for download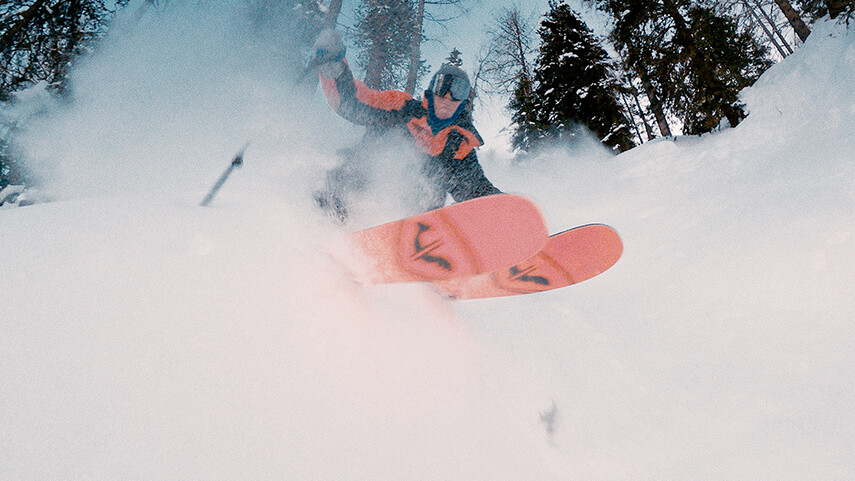 Flow
Film images of Flow for download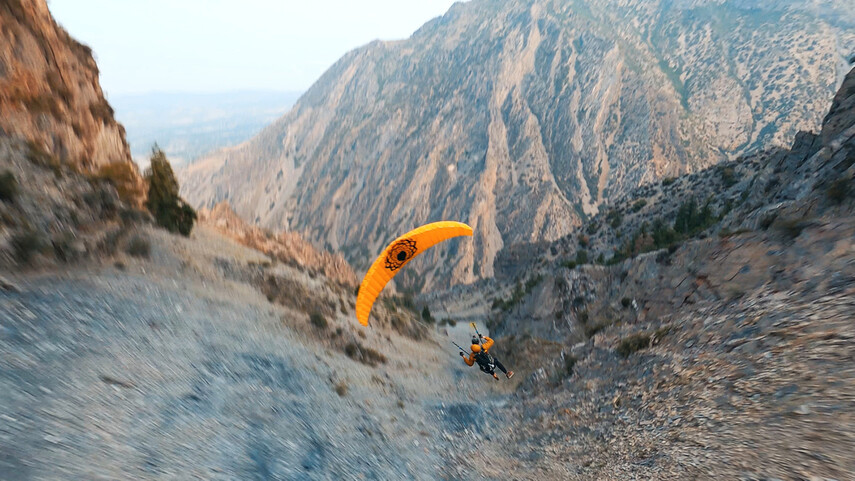 Helix
Film images of Helix for download
General information about the EOFT
What is the European Outdoor Film Tour (EOFT)?
The European Outdoor Film Tour is the largest outdoor film festival in Europe and has been touring numerous European countries every fall/winter since 2001 with the best outdoor and adventure films of the year. With its two-hour program, the EOFT takes viewers on a journey alongside protagonists who are pushing their limits in mountaineering, climbing, mountain biking, kayaking, paragliding, skiing, snowboarding, and much more. Only the most daring ideas and adventurous expeditions—with world-class sporting action attempted by fascinating characters—make it into the film selection, thereby guaranteeing unrivaled adventure entertainment year after year.
The Munich event agency Moving Adventures Medien is responsible for the conception of the film tour as well as the realization of the events.
Where do we find the films?
"Our team visits several international film festivals, most of which are in North America, where we experience the whole scene, meeting protagonists, filmmakers, and journalists. People also approach EOFT on their own, and we usually produce one film per year ourselves."
— Joachim Hellinger (one of the two EOFT founders)
How do we decide which films to include in the program?
"The selection is made according to content and artistic quality. There has to be something extraordinary about the film—it either has a great look and style (for example, the action-packed films about snowboarding or mountain biking) or it tells a unique adventure story about a captivating protagonist, preferably one who shows some vulnerability. After all, superheroes for whom everything goes smoothly also don't exist in real life."
— Joachim Hellinger (one of the two EOFT founders)
Who is Moving Adventures Medien?
Moving Adventures Medien GmbH was founded in 2001 and specializes in the conception, organization, and marketing of film tours in the outdoor, sports, nature, and adventure sectors. Their best-known formats are the European Outdoor Film Tour and the International Ocean Film Tour. In addition to these two in-house productions, Moving Adventures Medien is a licensee of the Banff Centre Mountain Film Festival. The portfolio also includes the digital ticketing platform Outdoor Ticket and the streaming portal Outdoor Cinema.
Media Hub of current and past tours